The inspiration for Jennifer's designs has always been the art of sculpting an accessory from the highest quality fabrics and embellishments. Years of experience culminates in the perfect headband shapes offering unparalleled comfort. Our fall collections radiate opulence and evoke a modern interpretation of centuries-old regalia, while spring introduces lighthearted hues with bright gems, feathers and fabrics. Swarovski crystals, pearls and gold leaves are woven into chic necklaces, earrings and bracelets. The earrings have been specially designed to frame the face in the most flattering way, while their extremely light forms move to compliment the wearer. 
Waking up every day to make something beautiful & real with our actual hands- to be part of making brides feel lovely & loved- is deeply fulfilling, a true honor, & a dream come true. Having grown her tiny company into one of the most sought-after & recognizable brands in bridal, Sara is committed to keeping SG true to its roots. We create all our designs in the most difficult way possible: completely by hand, one at a time, from beginning to end. Every veil is individually cut, every crystal hand-placed, every appliqué pinned & sewn one at a time- just like the first pieces Sara made decades ago. We believe the care & love put into each piece resonates & tells its own story.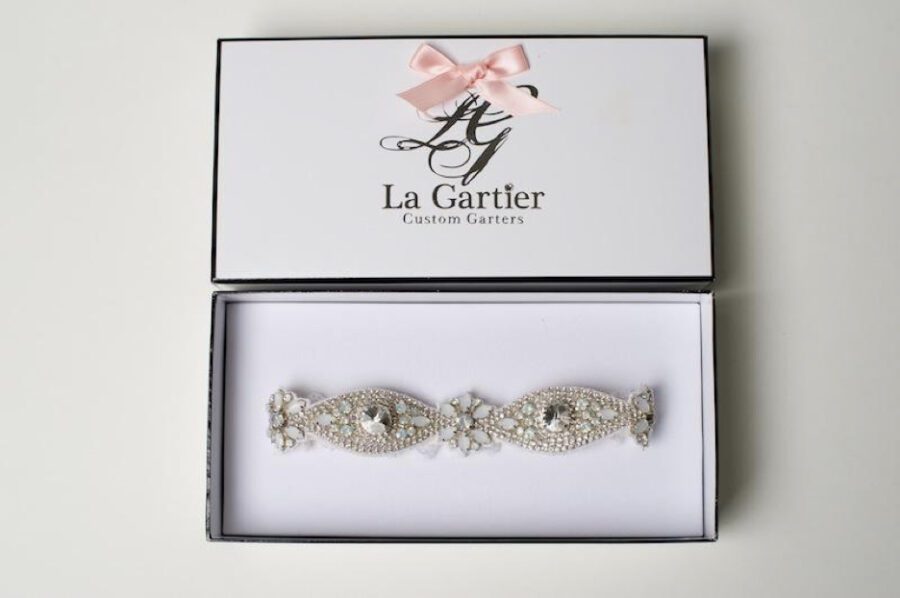 La Gartier is a custom, hand-made garter company dedicated to creating entirely unique, one-of-a-kind wedding garters. Based in Atlanta, La Gartier was founded upon the belief that just as every bride has her own personality, style, and identity–so should her garter. From hand picked fabrics to vintage jewelry, to Swarovski crystal rhinestones and hand sewn initials, each La Gartier garter is truly inspired. With quality, beauty, and sophistication in mind, La Gartier garters are not just another wedding accessory–they are a statement.
Bel Aire Bridal is proud to rank as a top headpiece and veil manufacturer, providing exceptional quality, dependability, and customer service. With over 30 years of experience, we have received prestigious industry accolades from bridal salons and designers across the country. Bel Aire Bridal is a nine-time winner of the D.E.B.I. Award (Design Excellence in the Bridal Industry) for Headpieces. We have also been honored with the Desert Rose Award for Best Headpiece Company and the Southwest Bridal Association Award of Excellence for Bridal Headpieces.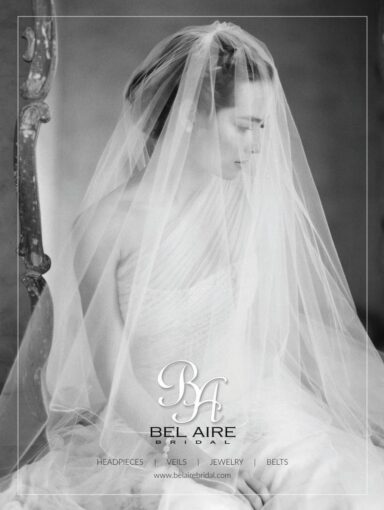 Paváne Couture's Exclusive Private Designs
Designs crafted for the eclectic bride! From pearls to crystals, our jewelry and accessories will fill your desires, for even the most discerning bride. Elegant pieces hand-selected for our boutique, your purchase of these pieces will have you feeling elegant on your big day!
Custom|Couture Accessories for the modern Bride!